CASE STUDY | eologix sensor technology gmbh
VERBUND: Individual ice detection solution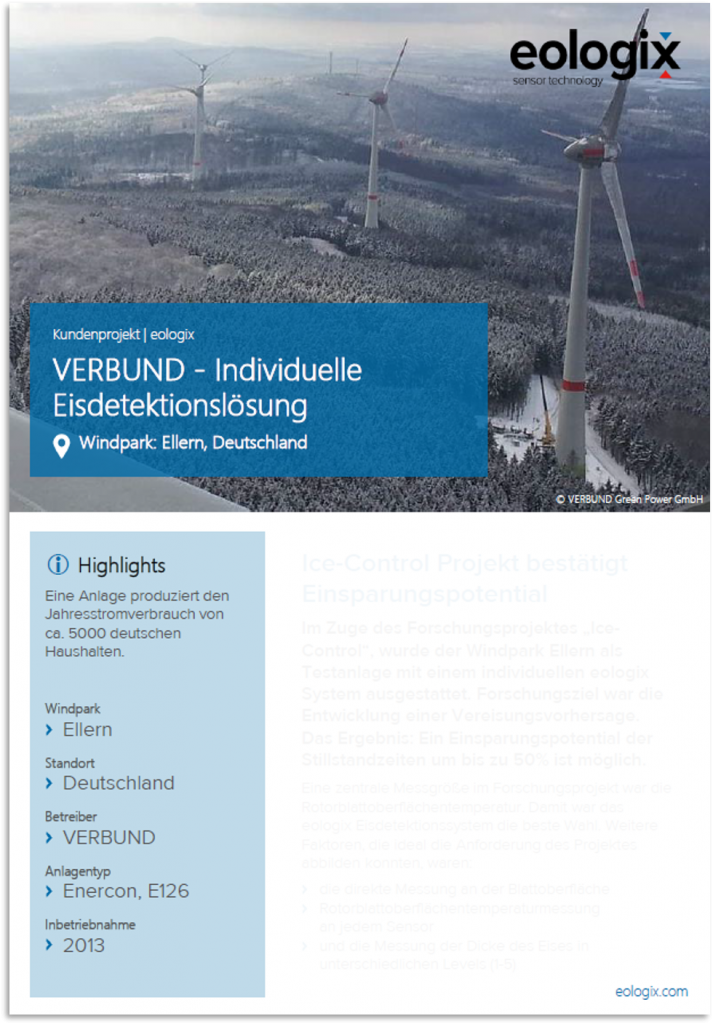 Success stories are always most exciting when you can experience them at first hand in practice. Find out how the Verbund benefits from our customized ice detection solution in our case study.
In the course of the research project "Ice-Control", the wind farm Ellern was equipped with an individual eologix system as a test facility. The research goal was the development of an icing forecast. Dr. Thomas Burchhart, digitalization and innovation manager at VERBUND Green Power GmbH, provides an insight into the results.
Wind farm: Ellern, Germany
Wind turbine type: Enercon E-126
We always develop success stories together with our customers.
The next story maybe with you?
Download case study now:
Fill in the form to get the VERBUND case study