Our upcoming events and fairs
eologix participates in events and presents solutions that help companies grow and make wind energy even more efficient. We look forward to meeting you in person. The best thing is to make an appointment right away.

VGB Webinar "Operation of Wind Power Plants in Cold Climate"
28.10.201 | 10:30–10:50 | Thomas Schlegl, eologix
Condition monitoring directly on the blade surface
WindEurope Electric City 2021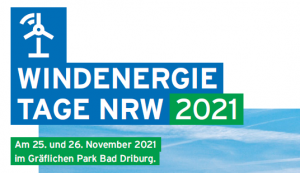 Our booth is located in the festival hall!