New DNV GL certificate for eologix ice detection systems: Reduction of the number of sensors per wind turbine while increasing the redundancy of the entire system
Every two years, all ice detection systems approved by DNV GL are subject to recurring certification. In September 2020 we have completed the re-certification of our ice detection systems, which has brought some changes and brings further benefits for our customers. Among other things, the renewed certificate includes a reduction in the number of sensors per wind turbine while at the same time increasing the redundancy of the entire eologix system. This means a further shortened time to amortisation for customers.
The positioning of the sensors on the rotor blades is continuously being optimised – Standardised positions of the sensors on all three rotor blades are now defined, which enables a simplification in logistics and internal workflows, particularly when installing the eologix systems on new plants for wind turbine manufacturers.
With the new certificate eologix also adapts the positions of the individual sensors to the requirements of the IEC61400-24:2019 standard. Furthermore, the positioning of the individual sensors based on icing measurement data from over 400 installed systems has been further optimised, so that customers using eologix systems can now benefit from the large amount of icing data through even more accurate measurements.
Increase the efficiency of your wind turbine. We can support you: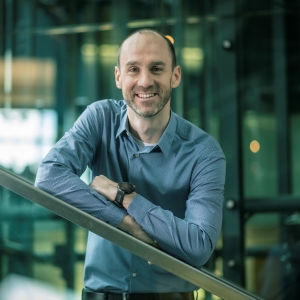 Dr. Thomas Schlegl
managing director and founder of eologix sensor technology gmbh
We currently offer systems for ice detection with direct measurement on the rotor blades based on capacitive sensor technology, whereby ice detection and temperature measurement are carried out directly on the rotor blade surface. The eologix portfolio for energy-autonomous, wireless, mechanically flexible, intelligent sensors for measurement data acquisition on a variety of surfaces will be further expanded in the future.